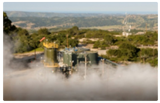 Oil, Gas and Chemicals
CD Lyon specializes in meeting the New Construction, Maintenance and Operations needs of our Oil, Gas, LNG, Petrochemical, and Chemical Customers in both the Onshore and Offshore Sectors. For more than 25 Years, CD Lyon has constructed new and upgraded existing Oil and Gas Plants, installed new and expanded existing Reservoir Infrastructures, and constructed Structural Components and/or Mechanical Systems for Offshore Platforms and Port Transfer Facilities. Additionally, CD Lyon provides Production Transmission services such as Pipelines, Underground Pipelines, Pipeline Rehabilitation and Trenchless Pipeline installations.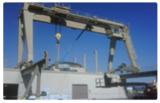 Industrial Manufacturing
CD Lyon provides Equipment installation, replacement, and upgrade services for new or expanded manufacturing processes. CD Lyon also offers dedicated facility maintenance crews for continuous service of plant components maximizing process uptime and productivity.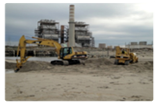 Power Generation
CD Lyon provides New Construction and Maintenance services for Power Generation and Cogeneration Plants. Civil and Structural component installations, Boiler Repairs, Clearing and Dredging Cooling Water Channels, and Process/Power Piping are frequent facility activities performed by CD Lyon. During extended plant outages, CD Lyon specializes in providing quality, skilled and diversified crews necessary for large scale plant maintenance and expansions such as Gas Turbine, Boiler, and Coolant System upgrades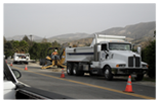 Solid Waste Management
CD Lyon provides Methane Gas, Storm Water, Waste Water and Leachate recovery systems in Landfills for our Solid Waste Management Customers. Additionally, CD Lyon constructs and installs permanent and modular treating facilities for Landfills. Some treating facilities burn Methane Gas to produce electricity as a form of Green Energy. Others refine the Landfill waste fluids then blend them with municipal waste water treatment systems. CD Lyon also provides Pipeline services to transport the Methane Gas to Offsite Facilities where it can be used to offset their Natural Gas consumption.